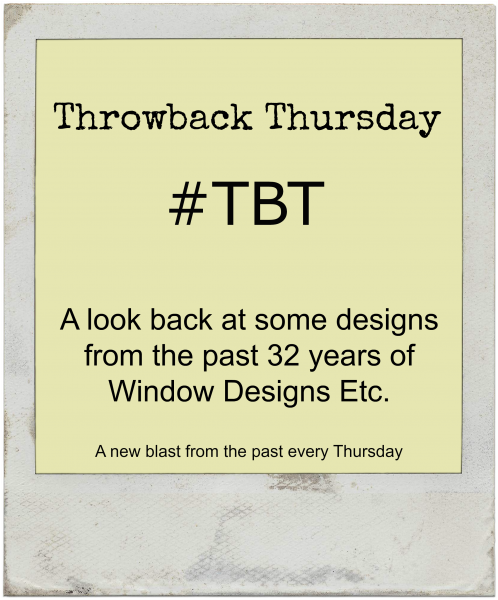 Window Treatments Like Wedding Cake Icing
Most of the McMansions featured large arched top windows the homeowner didn't know how to treat themselves.  No wonder us window treatment designers loved the architects of the 1980′s!
This Sterling, Massachusetts client didn't want anything too "heavy" on her window in the family room so we selected this light and airy neutral sheer fabric.  Decorative cording was draped over the custom painted wood holdbacks.  Matching tassels finished off the cording which highlighted the rich jewel tones of the furniture.
Does anyone else think the cording and tassels look like fancy icing on a wedding cake?  It was considered the HOT thing of the 1980′s.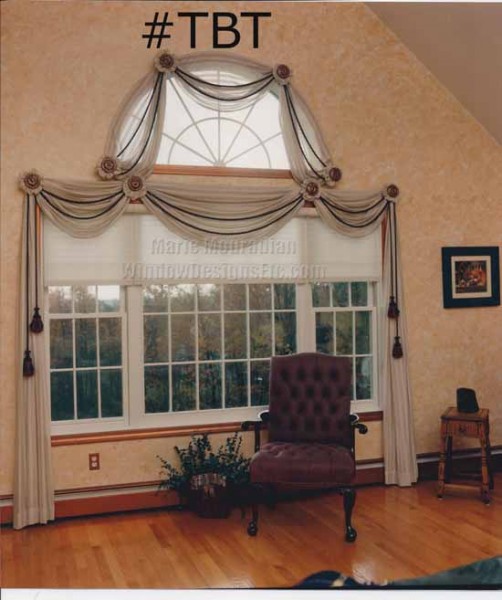 This was the second house I designed for this client (I'll have to go way back to find the 1st house photos).  I'm amazed and honored how many clients from my early days have become life long clients.  Last spring I helped make this client's third house into a home.  The current house is much smaller with classic and clean decor.
Fess up now, who had something like that in their house?
25 + years later it's pretty funny.
Thankfully classic and timeless design is the current trend.
Happy Thursday!
XOXO
Marie
Need help decorating?  Contact me today, I will guide you in the best decisions to make your house into a home you love to live in.
Please don't be shy.  Comment below, Pin to your favorite board, Tweet to the world, Give it a + on Google,  Post on your Facebook wall, E-mail to a friend, Link, Tumble and Stumble it…..Your friends will love it and so will I!