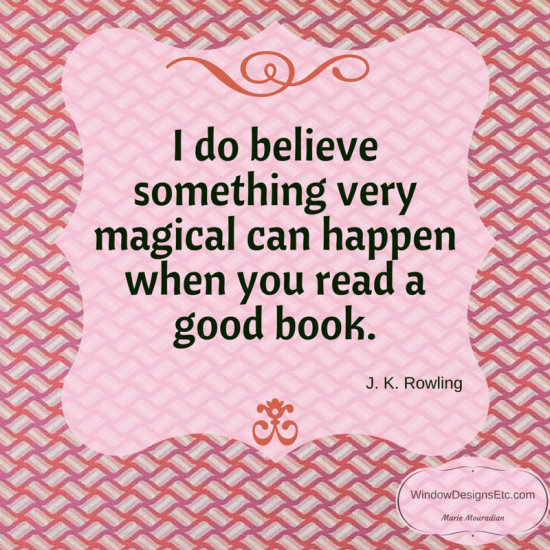 Who doesn't love a good book to carry you away to a magical land?
Of course where you are reading makes a big difference in the experience. I couldn't do a beach read while at a ski lodge. I get more immersed while my toes are dug deep into the sands of Cape Cod!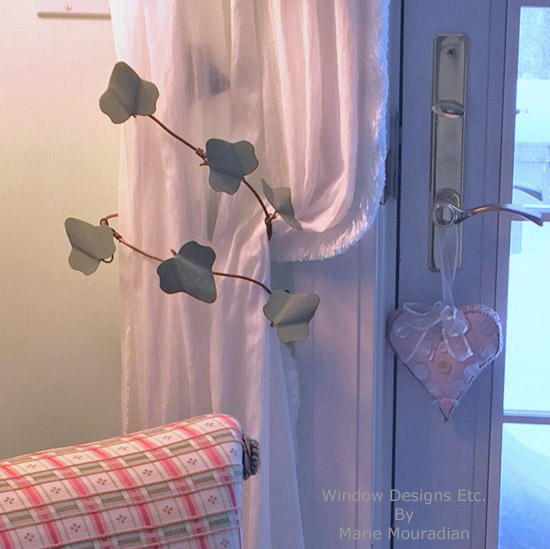 In the winter I move a comfy chair close to the balcony door.
I NEED all of the sunlight I can get this time of year!
Since we use the door in the warmer months, the white batiste window treatments are held back with leaves on a copper wire.
The pink heart was a fun craft project I did with my daughter.  It's embellished with buttons from my moms collection.
It's important to have "things" in your home that trigger sweet memories, both of my daughter and my mom.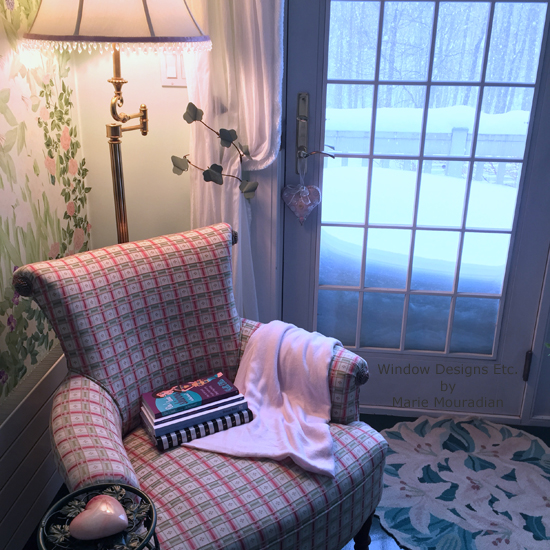 The essentials of a good winter reading session
A comfortable chair – just my size so my feet rest comfortably on the floor.
Lots of light, both natural and artificial
A blanket to keep you warm
A small side table to hold your favorite beverage – morning coffee, afternoon tea or evening wine.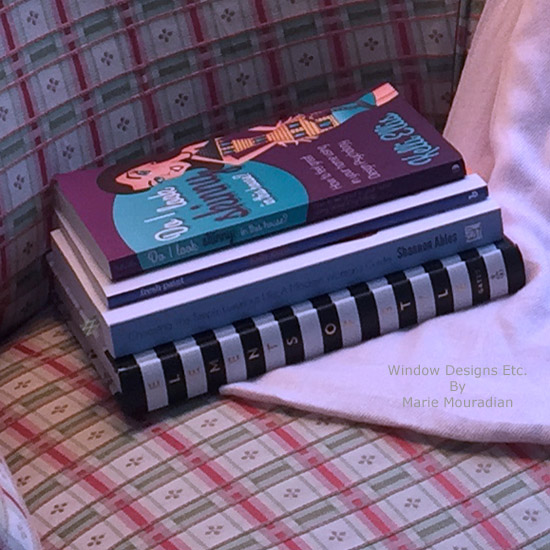 My current stack of books are design and lifestyle to inspire me. No surprise there, right?
On my bookshelf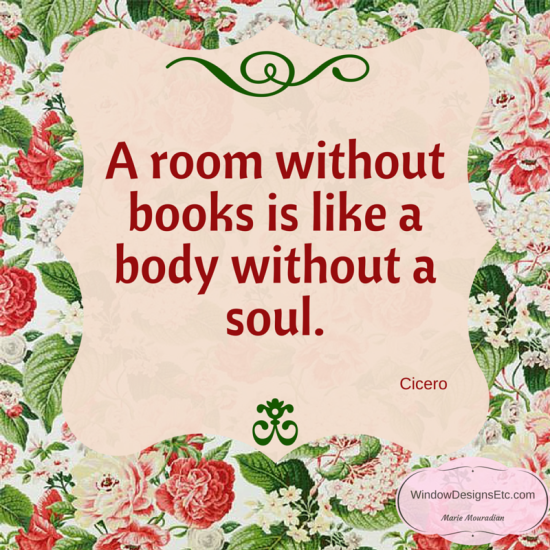 Where do like to read?
What's on your current book list?
xoxo
Marie
Contact me today, I will guide you in the best decision to make your house into a home you love to live in.
Hiring a professional, saves you time, frustration and money.
You, your family, your house and office deserve it!